Friday, October 5, 2007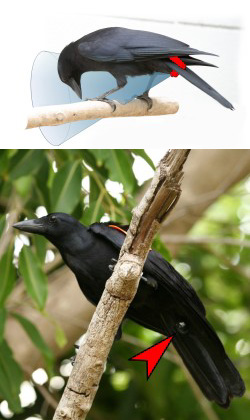 The Behavioural Ecology Research Group of Oxford has recently published a paper in Science detailing tool use by New Caledonian crows, Corvus moneduloides, by attaching miniature cameras to their tail feathers.

Both Sciam and BBC News cover the story. BBC News links to the videos but if you want to avoid the 30 sec advertisements I suggest you go straight to the source.